Ambivalent what to buy for the young couple ?
Cant decide what to buy for a bachelorette party ?
Are you looking to give the young couple a substantial gift to accompany their first steps in marriage ?
New at the Yahel Center !
A gift certificate for Private Counseling Merkaz Yahel maintains an experienced staff of therapists and mental health professionals who are equipped to deal with all areas of intimacy and sexuality that may come up in the begining of a relationship.
Give the couple an opportunity start on the right foot … .
Price: 200 ש"ח
To purchase on the secure webpage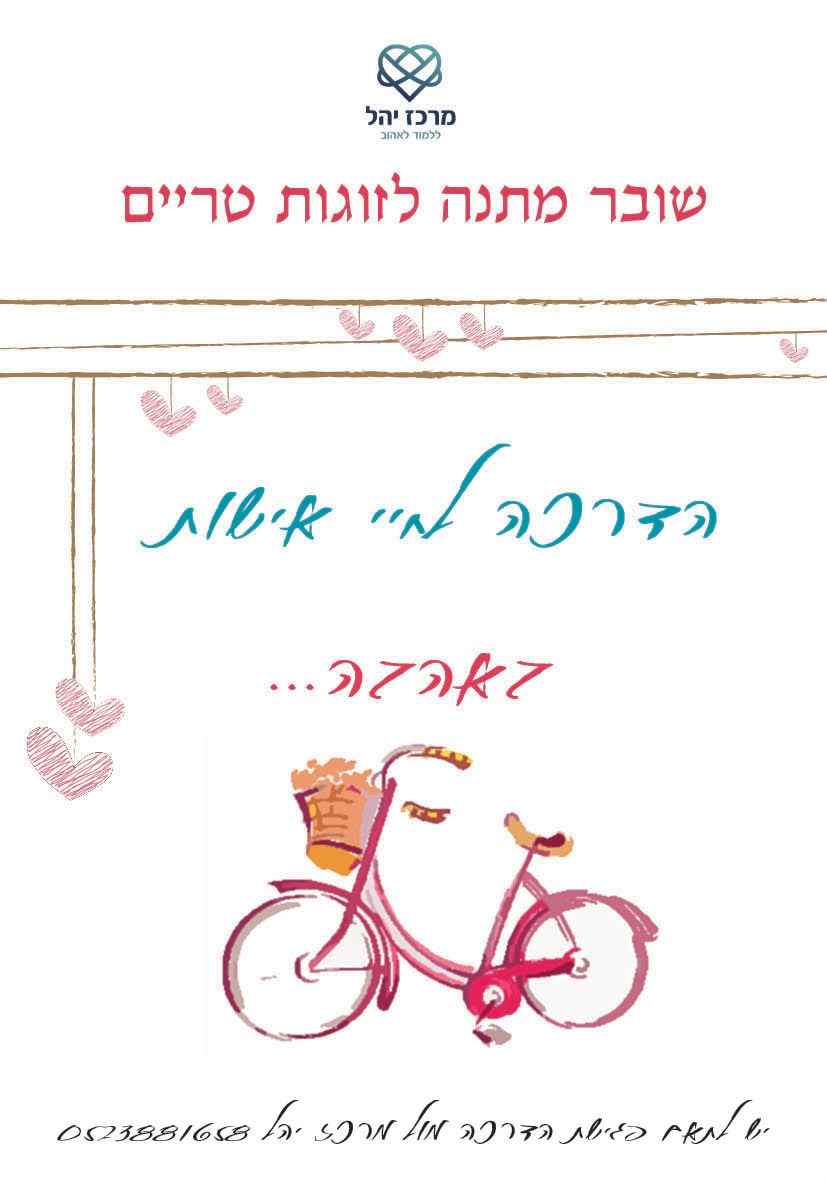 The training is conducted by our certified instructors and is modified to  the needs of each couple
The voucher is valid for one year from purchase .


The voucher will be sent via mail to the purchaser .
The couple is to Coordinate training sessions as specified in the voucher .